"Mercure's writing is sharp, keen-edged. Quite simply, his
work is excellent."
— Ira S. Levine, Executive Editor,
Larry Flynt Publications


"Angelo Mercure has mastered the fine art of storytelling.
Most importantly, he keeps you turning the pages."
— Christopher Ricco, Editor-In-Chief,
Dugent Publishing


"Angelo Mercure's fiction is dark, frank, and brutal.
It calls to mind the very best work of Nelson Algren."
— Charles Malloy, Editor,
Gallery Magazine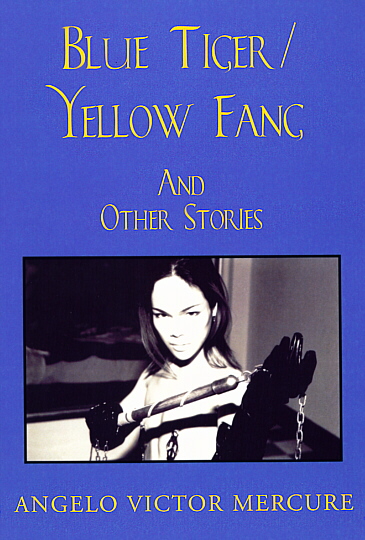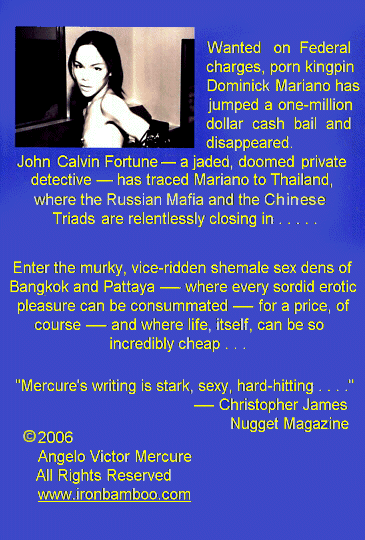 "Mercure takes you into a long, dark tunnel full of mists and terror."
— Jeremy Scott,
Fetish Magazine
"Angelo Victor Mercure keeps you turning the pages and he always delivers."
— Kim Christy,
Leoram Inc.


"Inside these pages you will experience nightmarish visions. Mercure's work commands/demands your attention. Chockfull of sweat-drenched shemale sex and bloody orgasms....
— Robert Gilbert,
Barbaric Philistine Productions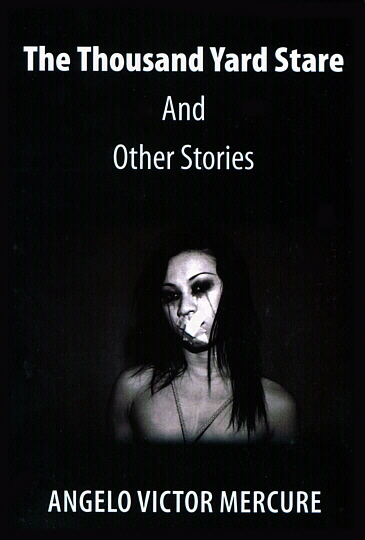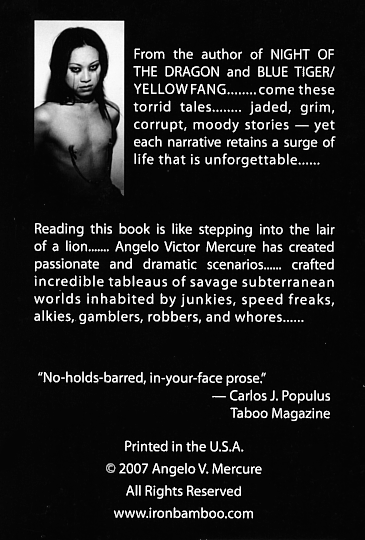 "I like these stories."
— Paul Hart,
Propaganda Magazine
"Love this book."
— George O'Brien,
Untold Stories of Vietnam


"Refreshingly different."
— David Roberts,
G&M Magazine Productions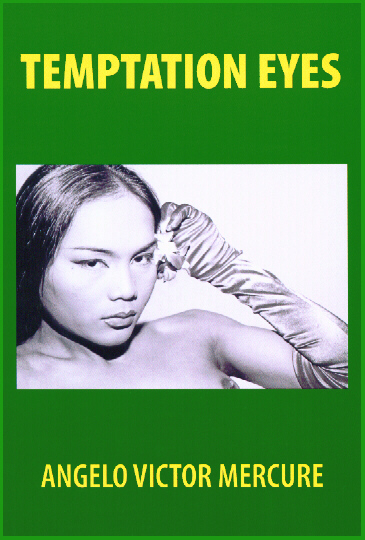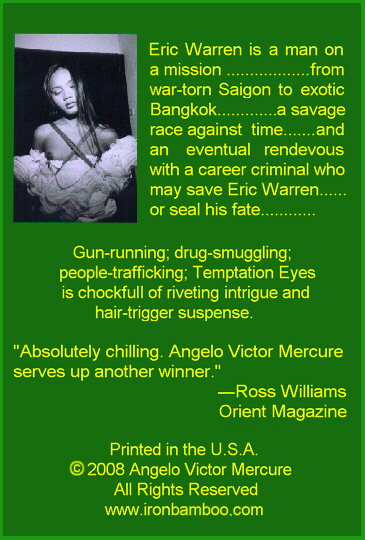 "Angelo Victor Mercure scores again."
— Vicky Lee,
Wayout Publishing Company, Ltd.
"Temptation Eyes? Read it!"
— Robert Richter,
The Qlimax Times


"Mercure is one hell of a writer. This book is one hell of a read!"
— Gloria Kelt,
Shiny International Magazine of Fetishism


"I had a very hard time putting this book down until I read it straight through. Intriguing plots and counterplots; fascinating characterizations; heart-pounding narrations; Angelo Victor Mercure is a master storyteller."
— Stacy Novak,
Transliving Magazine

Ordering information : $10.00 per book, postage and handling included.
Overseas/foreign orders: $15.00 per book, postage and handling included.
If you wish to order, please contact Angelo Victor Mercure at:
iron_bamboo1253@yahoo.com or sonny@ironbamboo.com


| | |
| --- | --- |
| You may also order through: | |